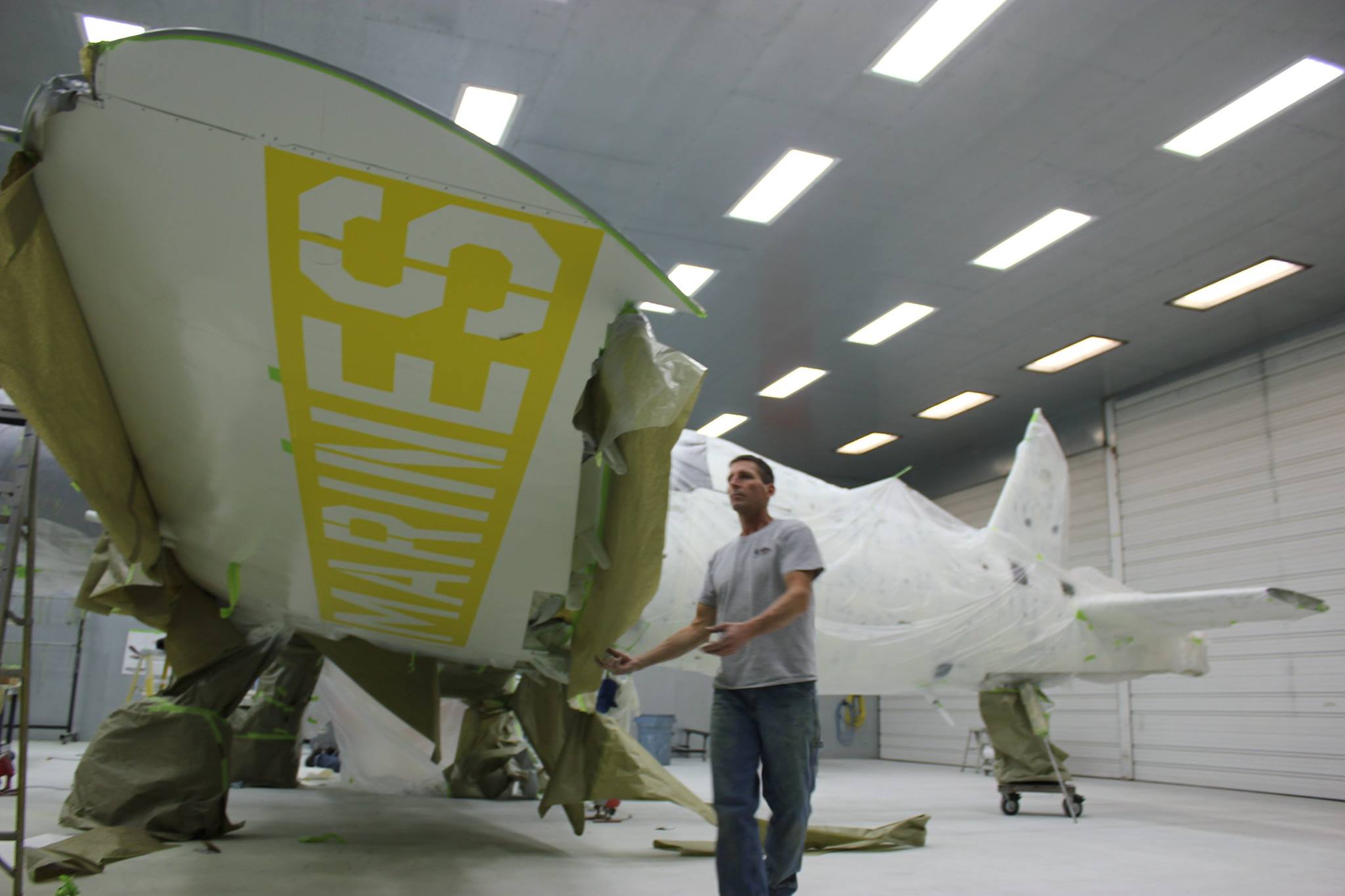 The Flying Colors Aviation facility was designed with one goal in mind - painting airplanes! So, we made sure to include some very important features to ensure the best quality for every project.
Upgrades like radiantly heated floors provide a superior condition for painting. Radiant heat allows much less airborne dirt and dust. Thus, dirt and dust cannot get into the paint, which means a better paint job for you.
Our state-of-the-art paint booth
The paint booth is truly a paint booth, not a converted hangar with exposed trusses or other dirt traps. It is an automotive quality paint bake booth, capable of reaching 140 degrees in three minutes. This option allows us to force dry the paint on your aircraft, providing a cleaner finish.
The paint booth also boasts some impressive air flow data. The air make-up unit supplies 30,000 CFM of air to the booth. This means that 100% of the air is turned over every 90 seconds, providing a clean, overspray-free environment for your project.
This quickly turned over air is filtered three times as it moves through the paint area. Moving this much air during the winter months requires a lot of heat, thus requiring an air handling unit with a 3.5 million BTU furnace built in. This equipment allows us to produce the highest quality year round, regardless of outside conditions.
With our 13,000-square-foot facility and 3,000-square-foot paint booth, no project is too big or too small.