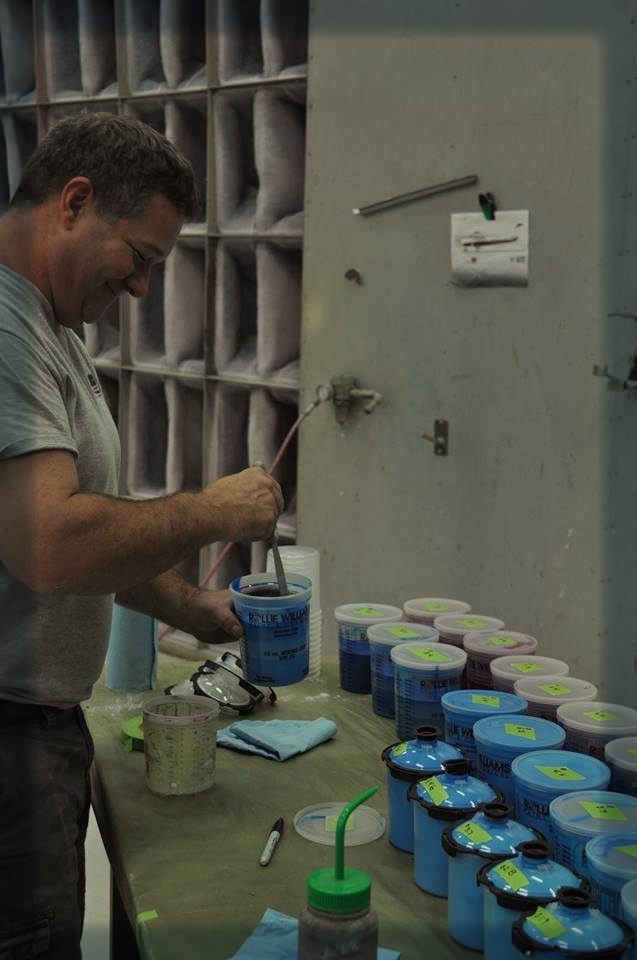 Flying Colors Aviation was established in 1996 and incorporated in 1998. The founder, Ken Kaminski, graduated from the Southern Illinois University with a degree in Aviation and Applied Science.
For the next four years, Ken worked in general aviation as a certified A&P mechanic for United Airlines. In 1995, Ken left the airplanes to pursue a career in engineering, specializing in painting equipment. He is responsible for the design and efficiencies of several paint systems in Fortune 100 manufacturing facilities globally.
A continuing love for aviation
Although Ken left the airlines, his love for aviation never wavered. He was continuously exposed to flying, being a pilot. In the summer of 1996, Ken was approached by a friend to participate in an aircraft painting project. After that project was complete, he thought to himself, "Well, that was a lot of work, but it wouldn't have been so bad if there was a better way to remove the old paint."
The following summer, Ken bought himself an airplane that also happened to need a paint job. Determined to improve, he completed that project himself, after which he thought, "Man, that was a lot of work, but it would have been a little better if I had a spray booth."
Putting a plan together
We're a pilot owned business, founded in 1996.
He began to see a plan come together. Having the entrepreneurial mind that he does, Ken leased a building at the Southwest Michigan Regional Airport and converted this hangar into a makeshift paint booth. By the end of the summer, Flying Colors Aviation was founded.
Over the next fifteen years, Flying Colors Aviation consistently grew. In 2007, seeing the need for a larger facility, Ken chose to build one on the airport. This facility now accommodates projects with up to a 60' wing span, with all refinishing done by our six full-time employees.
On time and on budget
Whether you want a simple base coat and two accent stripe design scheme, or something much more complex and involved, Flying Colors Aviation is the paint shop that will undoubtedly be able to complete your project on time, and on budget.